PQAge Evolution
A precious gel with an unique composition for an immediate result.
A formulation specially studied by Promoitalia research to lift and regenerate the skin in a pleasant and non-invasive way.
The application is performed through a delicate and pleasant massage that immediately stretches the wrinkles andgives the skin an amazing brightness.
PQAge Evolution is recommended for:
• Immediate lifting of skin tissues
• The a-traumatic biorivitalization of the face, neck and decolleté, inner thigh, arm and breast
• Non aggressive tissue regeneration
• The treatment of sensitive and delicate skin
• Treatment of the stretch marks
• Treatment of acne skin
• Recent scars
• Skin pigmentation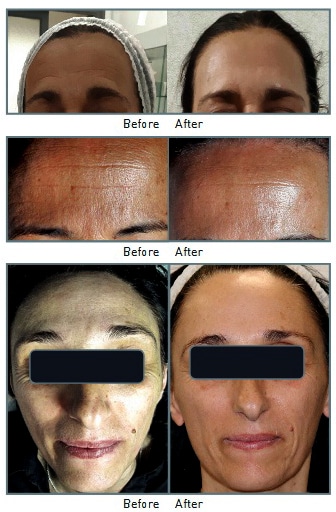 PQAge Evolution can be used all year long, even during the summer months.    
It is not photo sensitizing and is suitable for all skin types. Potent Antioxidants and Modified Regenerating Acids An unparalleled superior blend.
• Trichloroacetic acid in high modulated concentration
• Kogico and Mandelic acid
• Glyne complex
• Coenzyme Q10
GLYNE COMPLEX:
A natural complex based on an innovative muscle-relaxant polypeptide.
VISIBLE RESULTS:
The polypeptide transported with a special carrier and in combination with the acid blend, extends the surface wrinkles and optimizes the skin texture.